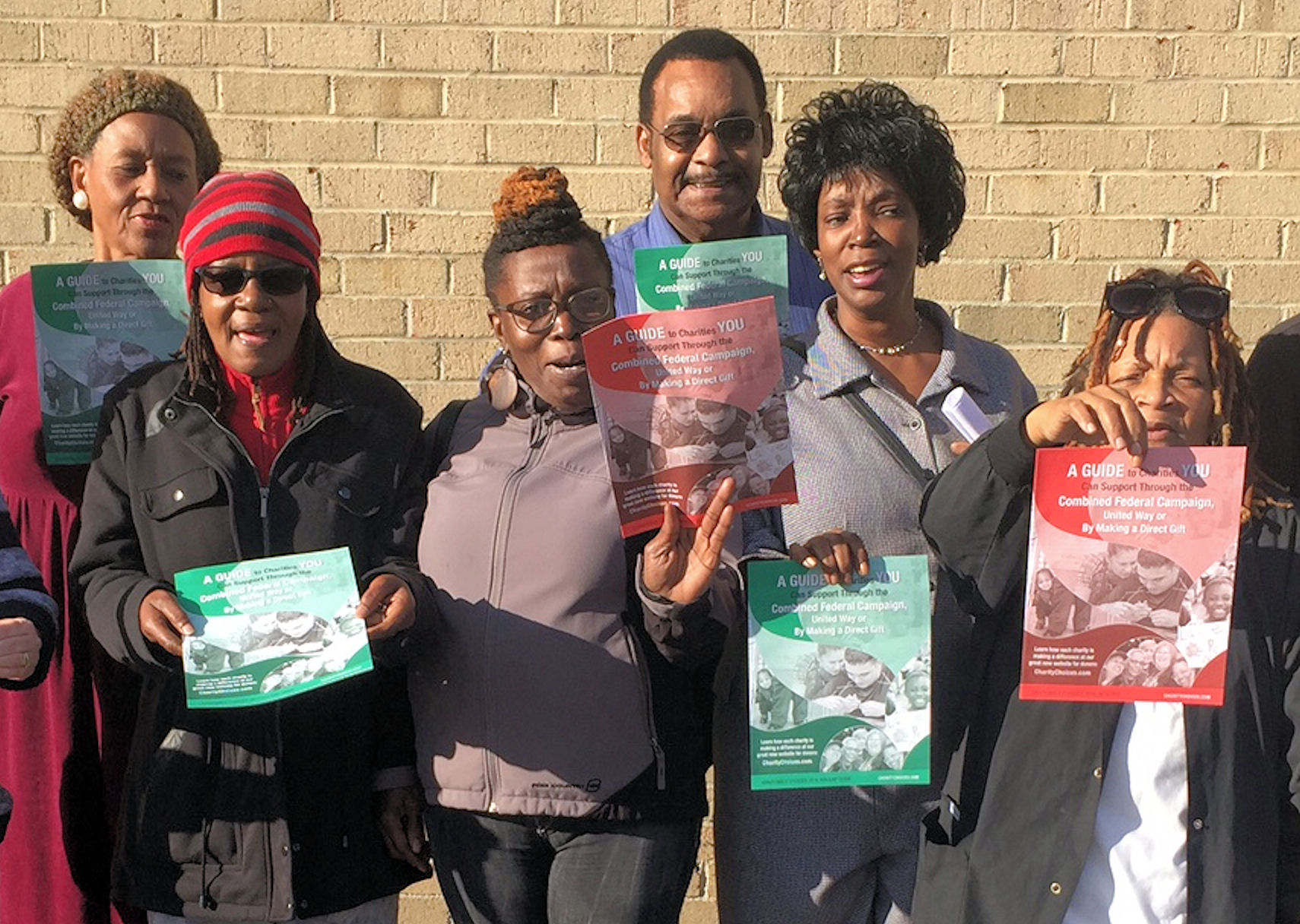 It's the federal government's diversity that makes it so hard for charities to reach the people who can give through the government's workplace fund-raising drive.
Federal and military employees are spread across the world.  They do all kinds of tasks and have all kinds of interests – military policy, agriculture, weather, health research, medical care – the list is long.
            As a result, it's very hard to find ways to reach very many of these people, especially federal employees.
More than 250 CFC charities use Federal Times, but it goes to only 40,000 subscribers, many of whom are contractors to the government, not federal employees.  There are more than 1.85 million federal and postal employees. 
Dozens of CFC charities also use The Post's Express daily tabloid, but it goes to just over 33,000 federal and military employees in the DC area (23% of average daily circulation of 144,939).  But the DC CFC solicits more than 370,000 employees. 
Early on we realized we had to create our own way to reach federal employees, going to where they worked and handing out our guides. 
            Charitable Choices has done this for 30 years. Last fall we reached employees of 127 federal and military offices in the DC area.  Our eight DC distributors handed out nearly 80,000 DC guides.  They did 225 distinct distributions (one location, one distributor).
            Through our hand distribution, we can target an amazing array of federal and military agencies.  Please glance at the list of agencies and buildings we targeted last fall.  It's an impressive, diverse list.
             And it gets our guides in employees' hands as they go to work.  It isn't inside some other publication.  Plus, our guides look like guides, not a collection of charity ads. Charities are organized logically, according the the type of work they do (Animal Protection, Medical Research, etc.). Our guides are small, easy for employees to keep on their desks or in a file for when they make their CFC pledges.
            Fortunately, many agencies are near Metro stations.  This allows us to focus on people coming from these stations to these agencies.  We do this very early in the morning, when most federal and military employees go to work.
This sounds fairly easy.  It isn't.  It's a major organizing and research task.
Over the years, we've developed a core group of distributors who go out on average three times a week during the fall and into December. We manage guide delivery, scheduling, reporting and compensation.
            To figure out where to distribute, we've researched every DC Metro station, looking at which agencies are nearby and how busy the station is – number of parking spaces (some have more than 5,000), number of bus lines feeding the station, whether commuter trains stop there (VRE and MARC trains) and more. 
            We have a data base of 69 Metro stations, with nearby federal agencies, federal agency shuttle bus information, where-to-stand information for our distributors (including station maps and satellite images), and past distribution experience ("people very receptive" and "worst station ever" are two examples of this data). 
            Here's an excerpt from the Silver Spring Metro station:
There are four NOAA buildings here, including the Weather Service. There is a very large bus terminal that feeds into Metro and will have many NOAA employees.  There is also a MARC commuter train stop.  Look at the Google satellite view. There is a bridge over the RR tracks to the station.  We'd like one distributor to be on the side with the NOAA buildings, focusing on people leaving the Metro and going to these buildings.  We'd like distributor 2 to be on the Transit Center and Parking Garage side, focusing on people coming into the Metro.
            Often our distributors walk from the Metro station to an agency's main entrance and hand out guides on the public sidewalk. We try to time this distribution when an agency kicks off its campaign or holds a charity fair.
            We also deal with challenges that come up, often weather issues.  We don't distribute in the rain or extreme cold.  This past fall in DC, the big issue was the major track work happening on certain lines.  We focused on stations on these lines before or after the track work.
            Hand distribution is a ton of work.  But it's the number one reason our guides are so effective for our charities.  And it's why we're able to reach many more federal employees (a total of 132,000 in 2016) than any other way of promoting a charity in the CFC.
             Here's more information about how we distributed more than 370,000 charity guides last fall.  Here are this year's options.  Here are the options and costs for National charities.  Here are the options and costs for DC-area charities.