Where To Give Away Your Stuff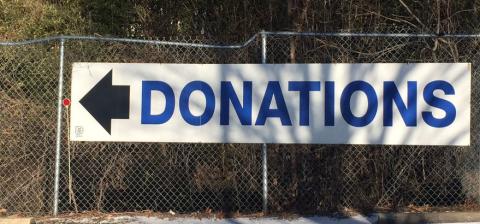 We get many calls asking where to give away things like cars, computers and furniture, which is why we've put together this list of who takes what in the San Francisco Bay Area.
Simply select the type of items you want to donate (car, computer, furniture, pet supplies) and enter your zip code. You'll get a list of charities that accept these items, with information about where and when you can drop them off.
Many charities are very specific about what they can accept. We summarize this and provide a link to more information.
You can also learn what each charity does, to help you decide which ones you want to support with your donation. On this website you can learn about many charities serving the Bay Area as well as charities working nationally and internationally.
Here is more information about donating items to charities, including charities that will pick up donations, guidelines for valuing what you donate, other options for donating items such as cell phones and bikes, and a warning about a charity that collects donations in bins in many parts of the country.
For additions or changes, email: [email protected].
Thank you for taking the time to donate.